February 2018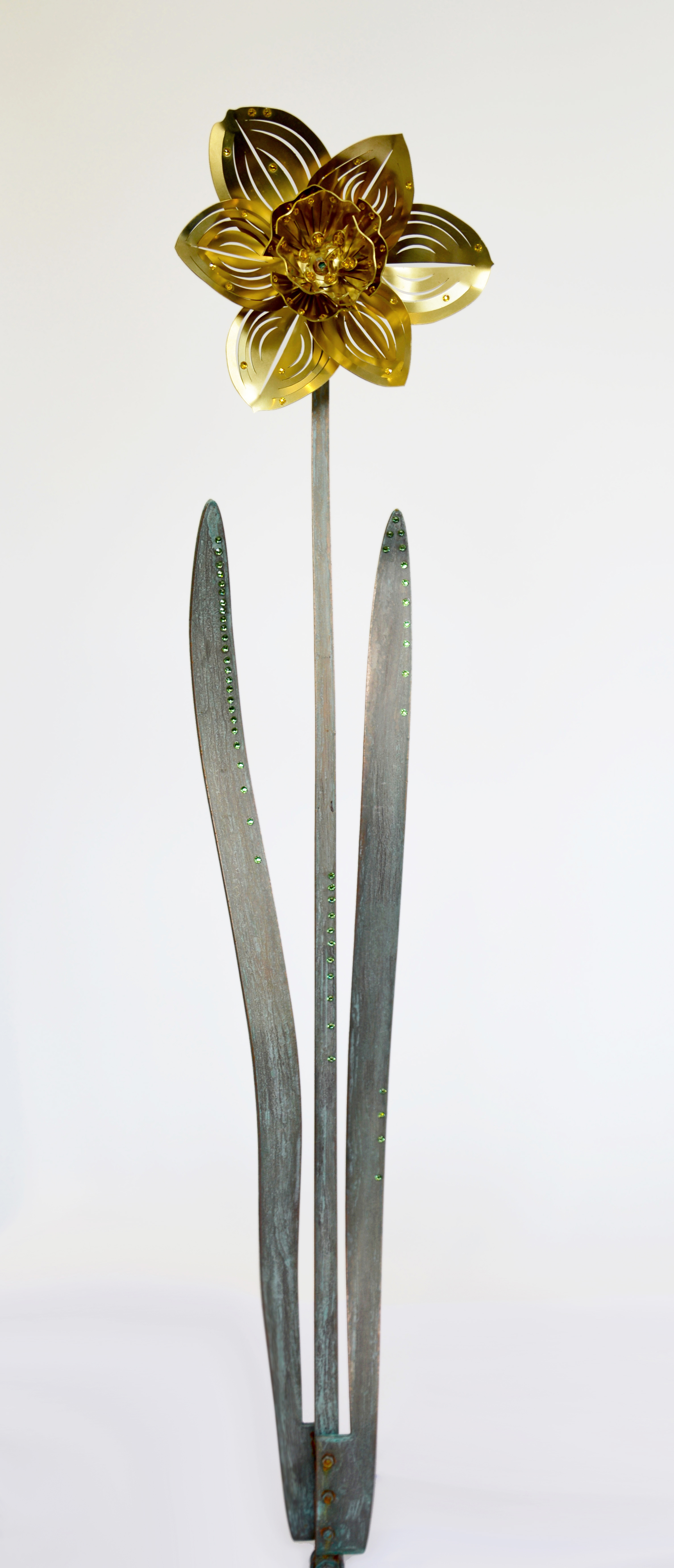 We've been invited to create one of several bespoke, sculptural daffodils to be exhibited as part of Marie Curie's Garden of Light from 1 to 11 March 2018.
Made from mild steel and brass, the daffodil is laser cut in England, hand formed and painted in the studio, and finished with Swarovski Crystals on the leaves and petals.
The installation in Paternoster Square, overlooking St Pauls Cathedral in London, will be a unique and reflective space filled with 4,000 handcrafted daffodils that the public will be able to visit.
The Great Daffodil Appeal is Marie Curie's biggest annual fundraising campaign. Every March, millions of people across the UK support this fundraising event by making a small donation to Marie Curie to wear a daffodil pin. The money raised through the appeal helps Marie Curie provide free care and support to people living with terminal illnesses.