October 2019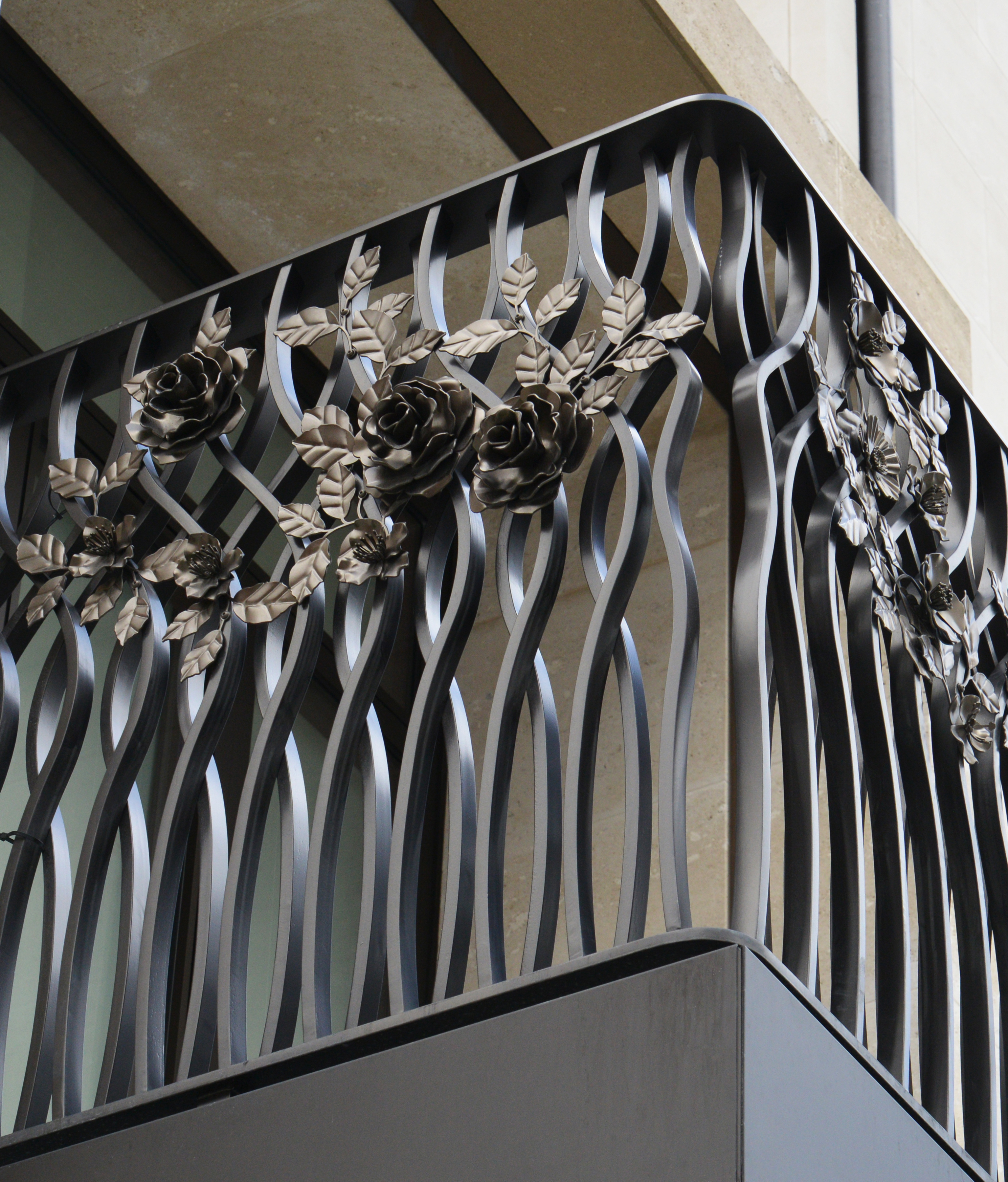 Flowers adorn the balcony balustrades we designed for the townhouses in Mulberry Square, Chelsea Barracks, the first phase of a new luxury development on the historic site in London.
Combining nature with the geometry of the houses, the flowers, all commonly found in Britain, are set on curved but geometric railing.
Unique to each house, the flowers were handcrafted by highly skilled blacksmiths based in a seventeenth century forge in Somerset.